News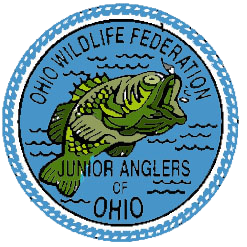 >
>
The 2017 campfire for Junior Anglers of Ohio will be held on May 5-6-7 at 4H Camp Ohio near St.Louisville.

One cost for all ages $75.00 for the entire weekend experience, including all food and housing. Plan to arrive Friday starting at 5pm as the program begins at 6:30pm Friday.

Each youth attending must have an adult sponsor who attends classes and activities with the youth. Full details are available in the registration form.

The campfire weekend is open to boys and girls ages 8 to 17 - and adults who want to learn fishing skills - and is funded in part by a grant from the Ohio Division of Wildlife.


This year we are STRONGLY ENCOURAGING online registration. If you need a printed form, please contact our office at (614) 224-8970


Junior Anglers of Ohio is a program of the League of Ohio Sportsmen Foundation which is supported and sponsored in part by the League of Ohio Sportsmen
Welcome to the League of Ohio Sportsmen''s website.

League of Ohio Sportsmen
642 West Broad Street
Columbus, Ohio 43215
(614) 224-8970